Blowjob techniques for a happier time with your sweety...
Here are some techniques you can use to fly your partner to the highest peaks to look at you as a sex goddess after a memorable orgasm.
The biggest advantage of these methods is that they require almost no extra effort and boldness. And you can find out which techniques are among the best now!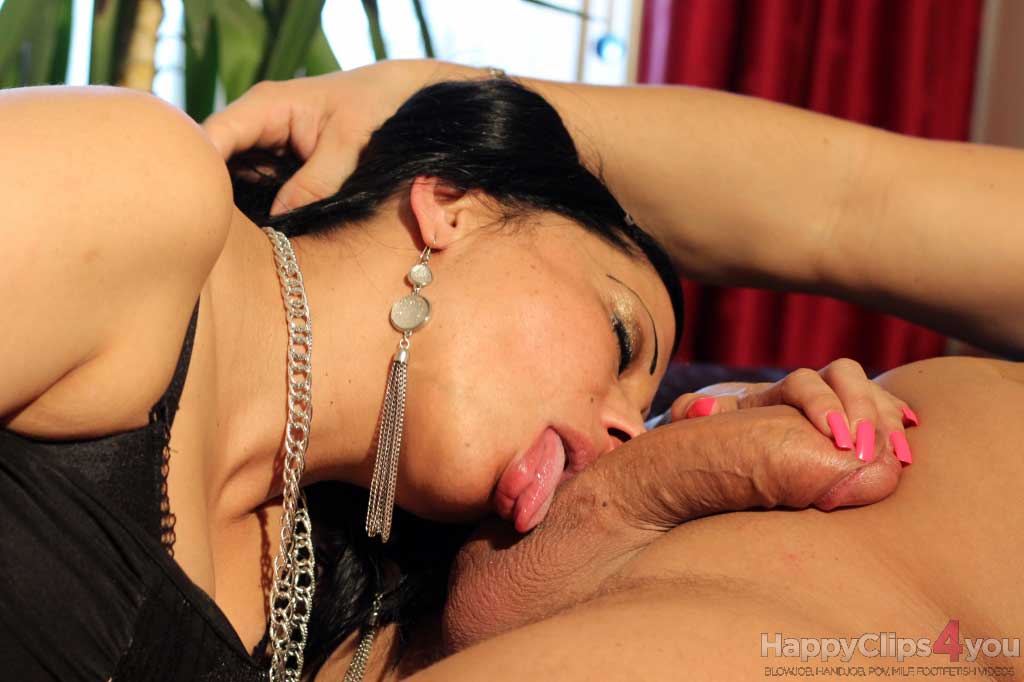 Before the tricks...
Before you start kissing his penis and doing your blowjob, don't forget about the right guide either: start kissing and caressing your recumbent couple at your chest, and thus move gradually lower towards his penis. The closer you get to your groin, the more the desire prevails, but even when you reach the target area, tease a little more: kiss around the base of his dick, or smooth his penis gently with your lips - guessing what's next.
Best Techniques
Once you've prepared the ground, you can come to what your partner desires hotly: when you finally touch your his penis with your tongue. However, in addition to the basic pumping movement, you should also try several variants during the arousal if you want to give your guy a really intense orgasm by your blowjob: get to know the best!
Butterfly
This technique comes in handy if you're looking for a breath of rest. If you want to solve all this without going to the detriment of stimulation, take your partner's tool out of your mouth, but don't let it go permanently.
Hold it at the base with one hand and kiss it with your lips starting from here and suck it a little sometimes. You can change the pace up and down, and when you're not working on the acorn, you can stroke the head of the penis with your other hand.
Meticulous arousal
The most sensitive part of this penis, the acorn, is the protagonist of this trick. Fit your mouth so that it is completely inside your head and stroke the rim in a circular motion with your tongue, changing the speed and direction of your movement. up and down movements. You can be really sexy if you drill your fiery gaze into her eyes in the meantime.
Vacuum
Fit your lips to your penis so that your teeth do not touch, and then start moving your head up and down while exerting a weak suction effect. This way you can create a vacuum that will be a great pleasure for your partner. It's best to relax your neck and try to catch the rhythm of taking a breath at the tip of your penis and exhale as you go down: this way you can let your penis deeper into your mouth without an unpleasant experience for you. You can also follow the movement of your mouth with your hand to give the guy an even more intense experience.
Natural vibration
If you want to please the guy with something special, be sure to try this technique: if nothing else, you can make a loud minute of laughter with him.
However, some find the loud vibration more exciting than funny. To find out which camp your boyfriend belongs to, get a personal experience: while you pamper her penis with your mouth, try to make a buzzing sound. The vibration of the vocal cords also shakes the penis, so you can theoretically further enhance the experience.
Lollipop
This series of moves has certainly become popular through porn as it provides visual and lustful pleasure at the same time. Fortunately, however, it's not one of the humiliating and less tasteful sex film techniques, so you can use it with confidence. The piquancy of the thing is that you get down on your knees in front of your boyfriend and pamper yourself so you can see your lips and penis from above.
Men also love and demand the sight of sex, and this pose satisfies their desire for this, as it makes you fully visible as you work on your enjoyment. What's more, in this situation, if you raise your penis toward your belly, your testicles can easily fall victim to your tongue, so the undeservedly neglected, sensitive part can play a role while you pamper your penis with your fingers.
Evergreen classic
It is perhaps one of the simplest yet most enjoyable techniques. The secret of the method is to ensure proper slipperiness, without which your partner could experience more unpleasant feelings instead of pleasure. If you skillfully manage the saliva that accumulates in your mouth, you can sufficiently moisten your partner's penis, but otherwise, you can also apply a little lubricant.
Then prepare one for pleasure by moving one hand up and down. Put your manhood in your mouth while creating a subtle suction effect and follow the movement of your lips with your hands. If you manage to coordinate the movement of your mouth and hand well, it will make you feel as if you are taking her much deeper between your lips than you are.
Spin-rotation
This method also requires the work of your hands and your tongue at the same time. Stir your boyfriend with stronger, more determined movements than before, so that you can combine fantastic pleasure with the soft play of your tongue.
On the torso of the penis, move your hand down and up with a slightly more firm squeeze, and as you approach your head, after a gentler twisting motion, head back toward the base of the penis while pampering the acorn with your tongue. You can lick the delicate rim, or you can tease this part with such delicate and nimble movements as if tiny butterflies were dancing on it.
Playing with balls
During oral sex, the penis typically comes to the fore, although pampering the testicles also enhances guys 'enjoyment, as it is a very sensitive area. As a result, if you use this technique, you can cause overwhelming pleasure to your mate.
The next time you walk at your groin, start playing with your balls as well and experience what moves you can use to increase your desire. Take turns taking them in your mouth, sucking them gently, but you can also lick them around, the effect is guaranteed not to be missed. And if you make a buzzing sound while taking your tool in your mouth, you can give him extra pleasure with the subtle vibration generated by the vocal cords.
The testicles are very sensitive parts of the male genitalia that are undeservedly relegated to the background during intercourse. If your partner doesn't react badly to your approach, play with them too! If you gently grab it with your hands while licking and stroking his balls, you can double his enjoyment and preparing the semen ejaculation. However, if you pull them down very carefully and gently, you can delay your boyfriend's ejaculation, making the final lust all the more overwhelming when you finally let it happen.
Pearl joy
For this tricky technique, you will need a chain made of larger beads. First, lubricate your sweetheart's penis thoroughly, then wrap the chain around your torso not too tightly, and between your two palms, make rubbing movements of your manhood so that the pearls slide around your penis.
If you do all this carefully enough, you can give your couple an exciting massage that you are sure to think about many more times. Besides, if you place the casual toy around your palm and combine it with the evergreen, classic tongue technique, a variety of stimuli of varying intensity and nature will fly him to a wonderful orgasm.
Extra idea: Record this unique oral sex event with a good quality camera, and make a nice, memorable blowjob video, and watch it back regularly. It's funny.